Frame Custom Homes
Built Solid. Built for You.
Custom Home Builder & Renovator
Frame Custom Home blends your likes and wants with industry-leading experience and know-how to create a stunning custom home that is truly and uniquely yours. Superior, award-winning craftsmanship stands behind every Frame Custom Home to enhance your lifestyle, as well as your investment. Top industry professionals—including architects, designers, trades and landscapers—bring your ideas to life to create an award-worthy home that is designed and built to exceed your expectations. That's a Frame Custom Home. Built solid. Built for you.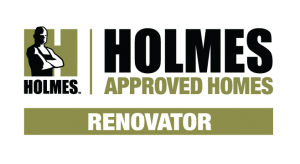 Winner of the prestigious 2021 Design Excellence Award from the Canadian Home Builders' Association, Frame Custom Homes lives by these words. Every home we build is designed and crafted to the highest standards, providing you with a stunning new home that families can live in, and enjoy, for generations. We feel that's just one thing that makes Kelowna's Frame Custom Homes different.
As we continue through our second decade of custom home building in British Columbia's Okanagan Valley, we continue to build homes designed for comfort and energy efficiency with a focus on indoor-outdoor living spaces – of the highlights of the Okanagan lifestyle.
Frame Custom Homes has won many builder awards over the years, but our best rewards come from happy customers who love their new home. Known for creative design, superior craftsmanship, and exceptional attention to detail, Frame Custom Homes is building some of the Okanagan's most prestigious estate homes, while applying the same dedication to quality to every family home they build.
To this day, Bill Frame, President of Frame Custom Homes, works one-on-one with each client, to build some of the most beautiful homes in the Okanagan Valley.
When you choose Frame Custom Homes as your builder, you can expect an award-worthy home designed and built to exceed your expectations.
Frame Custom Homes
3818 Gordon Dr
Kelowna
British Columbia
V0N 1B1
Canada