TRUBUILD
Custom Homes & Renovations
At TRUbuild Custom Homes, we believe that your home is one of the largest investments you will ever make in a lifetime. With over 25 years of experience, knowledge and taking on some challenging projects, we are sure that we can deliver an experience and a product that you will enjoy for many years to come. Whether it is a renovation, addition or a custom home, we have aligned ourselves with some of the best talent in the market place along with trade partners that work alongside us to bring you best practices and alternatives. These companies and trade partners that we have selected over time, share the same vision as us including service during and after you have moved in. Our partners include various top name designers and architects who we can match you with to bring you the best possible outcome with how you have envisioned your new dream living space. We have been considered to be Trusted, Reliable and Uncompromising (Hence the words TRU), when it comes to the building process. We treat your home like our home during the entire process.
Part of our commitment to making it right is getting third party inspections from Mike Holmes Inspections. Mike's inspectors document everything they see, making sure as a homeowner you have 100% transparency. Together with Mike Holmes Inspections, we provide you with that extra peace of mind knowing our custom homes are built to Mike's standards.
We love what we do and stay committed to what we love to do, and that is creating you your new living space. We can assist you right from the planning stages, city approvals, and building permits, project management, site supervision right up until your move in date. We love and take great pride in what we do. As they say, "home is where the heart is", so consider us for your next project and we won't miss a beat! That's our promise.
THE TRUBUILD PROCESS
---
1) TRUbuild will sit you down and perform a clear and thorough assessment of what you needs are and then pair you with the right architects and designers to get you started.
2) Once the first step begins, TRUbuild works with you to provide a budget that can assist you with making the right choices and get to see where to speed your money wisely.
3) After the homeowners approve the drawings and designs concept, TRUbuild submit the architectural drawings to the appropriate city departments to obtain a building permit.
4) There might be a bit of a wait during this step because of the building permits to be approved, but during this time TRUbuild will fine tune any budgetary concerns and go shopping to select your finishes.
5) Once the building permits are approved, then construction can commence and once the process begins TRUbuild will introduce you to the rest of the team who will tirelessly work on your project right to the end and after you have moved in.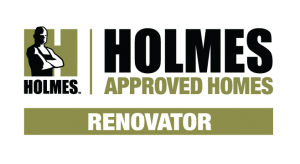 TRUBUILD CUSTOM HOMES SERVICE LOCATIONS
TRUbuild services the following areas but is not limited to:
Toronto
Etobicoke
Mississauga
Oakville
TRUBUILD & HOLMES APPROVED HOMES
TRUbuild
Toronto
Toronto
Ontario
Canada