MENARD GROUP
There's More In A Menard Home & Renovation
As a second-generation home builder, the Menard Brothers name is synonymous with quality homes, top construction practices, and satisfied clients. Thousands of homeowners have discovered first-hand how superior building materials and skilled labour coupled with personalized service—before, during and after the building process—results in a construction experience second to none. The best aspect of a Menard-built home is its performance, proving how building beyond industry standards pays off in long-term durability with every passing year. A strong reputation and numerous awards are testaments to a dedication of building with honesty and integrity while creating every client's vision for their future.
THE MENARD BROTHERS HOME PROCESS
---
Phase 1: Finding the appropriate design
Menard Bros work with you to provide in house preliminary sketches using computer automated drafting, They then search through their extensive inventory of house plans and coordinate with the help of a well known residential architect – if necessary. Then is ballparking the cost of construction to give you a preliminary indication of the price range.
Phase 2: Estimating the cost of home
Phase 2 begins with the potential pre-construction agreement. Preparing the estimated drawings and researching all options (the purchaser's wish list). Listing all the necessary construction elements and detailing all the estimate of all material, labour and services required to complete the project.
Phase 3: Construction of the new home
Menard Bros will prepare the final construction drawings at this phase and establish an appropriate construction schedule. They will assist the homeowner in the selection process (finishes, colours, options, etc). The guys at Menard Bros will be inspecting the work throughout the process and my guys at Mike Holmes Inspection will be inspecting the project at various stages of construction. They will ensure all minor deficiencies are addressed prior to possession.
Phase 4: Possession and Service
The homeowners favourite phase because it's the final phase where they can actually walk-through of their new home. This phase also includes keying all locks and deadbolts alike, coordinating the electrical and natural gas finals and more. Last but not least it's the periodic follow-up after possession.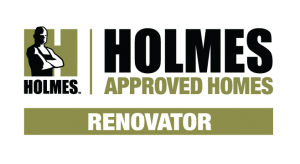 MENARD BROS SERVICE LOCATION
Menard Group services the following area but is not limited to:
MENARD GROUP & HOLMES APPROVED HOMES
Menard Group
1100 Marleau Avenue- Suite 200
Cornwall
Ontario
K6H 2W8
Canada