MENARD & ROBERTSON
Custom Home & Renovations
Menard & Robertson is a third generation company, and a proud extension of the Menard Group. Residential construction has been the cornerstone of the Menard Group since 1955. Our family's time-honoured reputation rests firmly in the homes we've built, and the dreams we've brought to life throughout the years.
Who we are, and how we build
---
At Menard & Robertson, we combine expert guidance and innovation to create breathtaking results. Whether you're looking to build from scratch or complete a long-awaited project, we're here to support you with industry expertise and a commitment to your vision.
Our history
---
We've been leaders in home building for over 65 years. And if there's one thing we've learned after all of our successful projects, it's that quality construction is always a good investment.
Many of our highly skilled tradespeople have been with our company since the very beginning, making us experienced and familiar with getting the job done.
The difference
---
The Menard & Robertson experience is unique, allowing clients to work with our in-house team for everything from project takeoff to final design touches. What's even better is that everything get's done in one place. No need to track down contractors, run from store to store or make decisions without expert advice.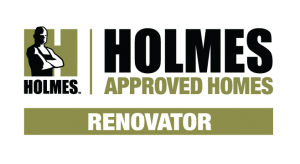 MENARD & ROBERTSON SERVICE LOCATION
Menard & Robertson services the following area but is not limited to:
MENARD ROBERTSON & HOLMES APPROVED HOMES
Menard & Robertson
1100 Marleau Avenue- Suite 200
Cornwall
Ontario
k6H 2T9
Canada