STRANVILLE LIVING
Building Your Home With Excellence. Quality. Integrity.
Stranville Living believes in building more than just a beautiful home. They believe in building homes that go beyond building code, beyond industry standards and beyond all expectations. So you don't just get a home that is strong, durable, resistant and that can stand up to the harsh conditions Alberta weather poses; you get a home built with structured integrity. Because at the end of the day, Stranville Living understands one basic thing: that your home is your sanctuary.

STRANVILLE LIVING HOLMES APPROVED HOMES
---
Being a Holmes Approved Homes means every Stranville Holmes Approved home undergoes a series of home inspections from Mike Holme's team of inspectors at Mike Holmes Inspections to give you peace of mind knowing your home is built to your standards. Every home is tested with the best building techniques and practices and are used in the construction of every Holmes Approved Home. These are homes that are safer, stronger and more durable thanks to superior construction practices and abide by a strict adherence to proper code in every level of construction.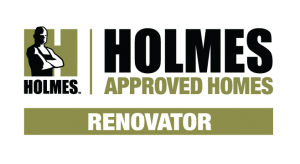 STRANVILLE LIVING SERVICE LOCATION
Stranville Living services the following areas but is not limited to:
STRANVILLE LIVING & HOLMES APPROVED HOMES
2012 – CHBA Best multi-family overall
2012 – CHBA Best multi-family individual unit
2013 – CHBA College Home Partner – Lethbridge
2014 – CHBA College Home Partner – Lethbridge
Stranville Living
1605 3 Ave S.
Lethbridge
Alberta
T1J 0L1
Canada