NORSEMAN CONSTRUCTION & DEVELOPMENT LTD.
Design. Build. Renovate.
Based in Toronto, Norseman Construction & Development Ltd. has been a leader in residential renovations and custom home construction since 2005. From concept to completion, they take a client's vision and make it a reality through a comprehensive process to ensure the finished product exceeds expectations.
Their wealth of experience, skilled expertise and attention to detail enables us to offer you innovative solutions, competitive pricing and the ability to meet milestones. They appreciate how much your project means to you, which is why they approach each project with professionalism, integrity, and adaptability while maintaining open communication with you every step of the way.
Norseman Construction & Development prides themselves in Home additions, renovations, custom home building and design.
NORSEMAN CONSTRUCTION PROCESS
---
1. The first step for Norseman is site preparation ensuring the site is prepared for the work area.
2. The second step for Norseman is the demolition phase.
3. Excavation/Foundation is the third step to have the foundation of the site properly excavated.
4. Groundwork is done to prepare sub-surfaces
5. Framing/Roof comes next to ensure you have proper roofing over your home and we get our guys at Mike Holmes Inspections to inspect the various stages of construction.
6. Last but not least is to move into your dream space.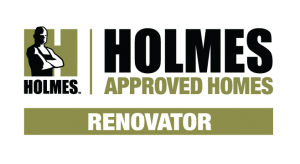 NORSEMAN SERVICE LOCATIONS
Norseman services the following areas but is not limited to:
NORSEMAN & HOLMES APPROVED HOMES
Norseman Construction
1304 Woodbine Ave #1
East York
Ontario
M4C 4E7
Canada