MODULAR HOMES EXPLAINED
Friday, January 29th, 2021 @ 4:43pm
There's a lot of misunderstanding around modular homes. Perhaps one of the confusing things about them is that they can go by a number of different names. (Like, seriously. Jason Bourne has fewer aliases!) Prefabricated homes (or prefab homes for short), manufactured homes, and pre-built homes are just some of the pseudonyms used. Depending on where you are living, there can be some nuance to the meaning of these terms, which we will get to later, but first let's dig some foundations before we build a picture of what a modular home can be.
In simple terms, a modular home is a home that is built in pieces (or modules) in a factory before being transported via truck to the site (or land) it is to occupy. Once at the site, the home is placed on the foundation, the modules are connected and secured, the roof is raised, and final connections to water, sewer, and electrical service are made. Finishing work that can't be completed in the factory will also take place at the site, such as installing siding and any additions such as garages.
5 Facts About Modular Homes
---
1) Modular homes can be unique
So, let's get this elephant out of the room: Modular homes are cookie-cutter homes; rectangular boxes with no variety or character, right? Wrong! Modern modular homes come in all shapes and sizes and offer a huge amount of customizability. In fact, Prestige Homes – like many modular builders – offers mini-homes, cottages, ranches, split-entries, cape cods, two-stories, multi-units, you name it – along with a range of hardware and finishes to rival any site-built home. Whether it's tweaking an existing floor plan, working with a sketch, changing the look of the exterior, or choosing from thousands of finishes or upgrades, modular homes can be built to fit the needs, wants and budget of the homebuyer.
2) Modular homes and manufactured homes may not be the same
What's in a name? In Canada, the terms "modular home" and "manufactured home" are used pretty much interchangeably; however, in the United States, there is an important distinction between the two. In the U.S., manufactured homes are built to a lower building standard, as set by the U.S. Department of Housing and Urban Development (HUD). Modular homes in the U.S., however, are recognized as being built to national building code standards.
In Canada, this isn't the case. Canadian modular homes are all built to national standards. There are a few minor differences in the standards for mini-homes or single-wide homes that allow them to be moveable dwellings, but structural and safety requirements are strongly aligned.
3) Modular homes are faster to build than 100 percent site-built homes
This should come as no surprise when you consider the efficiencies of the modular building method. Modular homes are built indoors, in a factory setting – much like the way cars are built. They are precision engineered, moving along a line to have the framing, flooring, walls, insulation, roofing, plumbing and electrical all installed in stages, by expert modular builders (at Prestige Homes, we like to call them our Mod Squad!)
The fact that we build indoors, in a climate-controlled factory, all year round is a real advantage. Construction can begin anytime, in any weather, meaning no weather delays and all materials used in every home are protected from the elements.
4) Modular homes appraise the same as their site-built counterparts; they do not depreciate in value.
There are many myths and misconceptions around modular homes. One common myth is that modular homes always depreciate in value, meaning that if you decide to resell your home down the line, you will always get less than it cost to build it. In reality, the opposite can often be true. With any home, a number of factors play into future resale value, including the condition and features of the home, its location, nearby amenities, and the conditions of the housing market. But in general, modular homes will increase in value over time, just like site-built homes. In fact, modular homes often present fewer maintenance issues than site-built homes, improving the chances they'll be in better condition when homeowners decide to sell.
Furthermore, modular homes offer a big advantage over their site-built counterparts when it comes to predictability in pricing, because you will typically decide on all the details and finishes for your home before a hammer is swung. This means the price you sign off on is the price you pay – no overruns, no unpleasant surprises, which is a big deal when you consider that the cost of a site-built home will often end up exceeding the initial estimate (like, 10 to 25 percent over initial budget). That means you don't get to move into your home until you've come up with the extra money – and if 10 percent doesn't sound like much, consider that on a $400,000 home, that's an extra $40,000!
5) Modular homes are built to last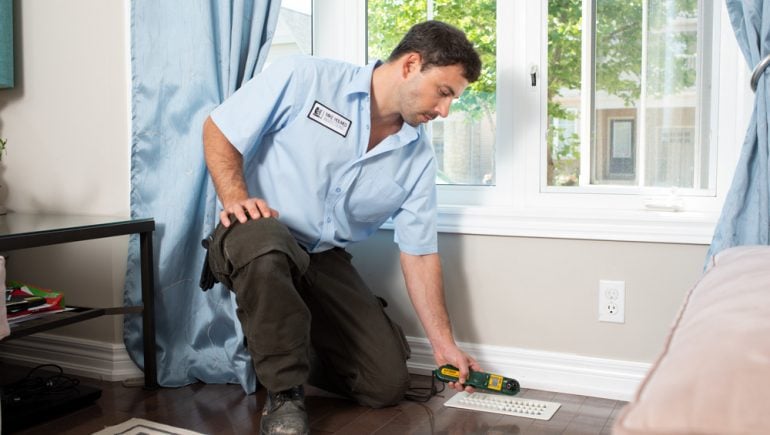 If you have any preconceptions about modular homes not being built to last – think again. As we've already mentioned, modular homes are built indoors, in a climate-controlled factory, so materials are never exposed to the elements during the building process. The production-line approach creates a consistent, practiced process which in turn fosters a team mentality and cohesion among modular builders that you may not find at a typical construction site. The factory setting is also perfect for incorporating stringent inspections along the way (Prestige Homes, for instance, has its own 360-point inspection process that ensures all builds are at least in line with, and often above code quality). And if your modular home has the endorsement of Mike's Holmes Approved Homes program behind it, that's another layer of independent inspections to offer you even greater peace of mind.
Most modular homes come with a 1-year whole-home warranty and in Atlantic Canada most also offer a 7- or 10-year structural warranty through Atlantic New Home Warranty and/or Lux New Home Warranty. (Every builder is different, so make sure you ask them up front.) Individual product warranties – like siding, fixtures, roofing, etc. – will be transferred to the homeowner, and some products come with 10-, 15-, 25-year, or lifetime warranties. Prestige Homes provides each homeowner with a binder detailing all the products that were used in the finishing of the home, with each manufacture's contact number should there be any issues down the road.
3 Key Factors To Consider With Modular Homes
---
1) Location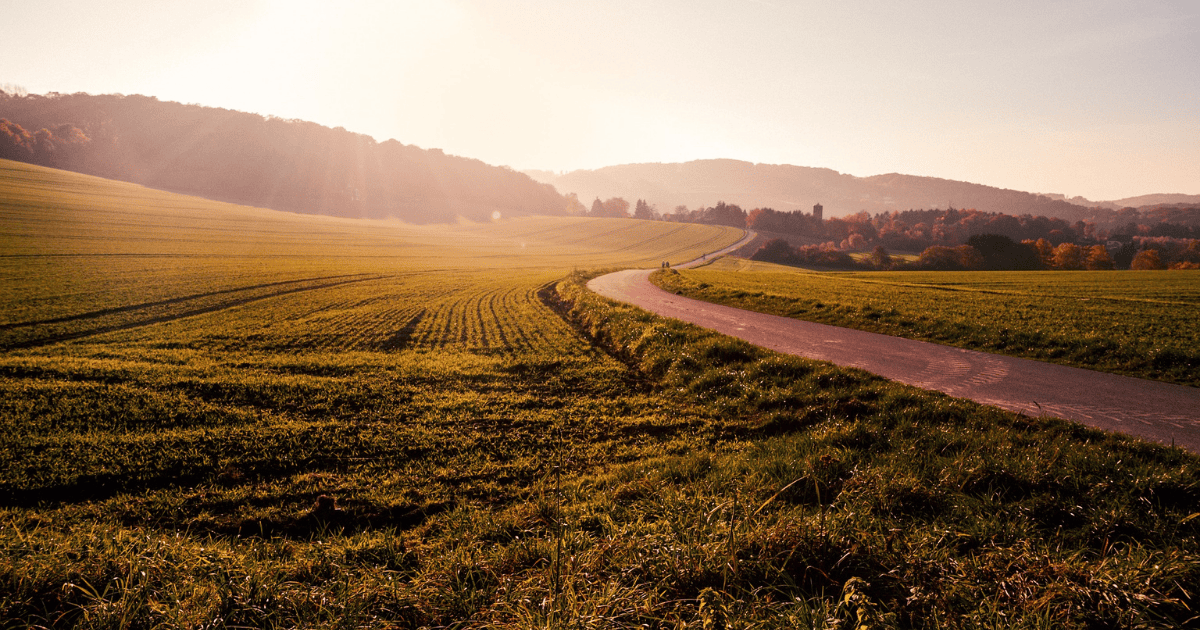 If you decide to build modular, you'll also need to secure a piece of land to put your new home on. Because we all know that "location" is priority 1, 2 and 3 when building a home, the same rules will apply here as with any other building method. You'll want to choose a piece of land that's close to amenities that matter to you. Also consider your commute and the resale value of other homes in the area. If you're downsizing, consider proximity to family, friends and any social clubs or networks. Above all, make sure the lot you choose is suitable for accommodating the delivery of your modular home. Clear access will be required to bring in the pre-built modules that will make up your home!
2) Size
As we've said, modular homes come in all shapes and sizes. Yes, there are mini-homes, which can be a great option for those looking for as starter home, or thinking of downsizing, but really the sky's the limit. With so much customizability available, you'll want to give careful thought to how much room you need. How many floors, bedrooms, bathrooms, etc. will be sufficient for your family's situation? 
Another great application for modular building is an in-law suite. Whether it's an addition on your new build or a separate building on the same property; a place for your aging parents to stay close or a rental property to help pay the mortgage, an in-law suite ("Accessory Dwelling Unit" to use its formal name) can be a great option.
3) Design
Modern modular building allows you to express your style like never before. From traditional comfort to sleek modern design, the only limit is your imagination – and this doesn't only apply to your home's exterior. At Prestige Homes, for instance, we offer our own brand of kitchens with a huge amount of design flexibility. Pepper Kitchens have been designer curated into four distinct lines, ranging from the comforting Heritage line to the ultra-modern Euro line. So, go ahead and express yourself with your modular build!
Is A Modular Home Right For You?
---
Everybody's needs are different. For some, a ready-built turnkey solution is the only way to go. Others may never be convinced that a modular home can not only rival but surpass the quality of a site-built home. But for those with an open mind, go talk with some of your local modular builders. Ask them the same questions you would ask a site builder. Have those conversations and we're sure you'll like what you hear.
More and more people are choosing to go with modular construction for the many benefits it provides. The modular building industry continues to evolve and improve, and has helped to advance the construction industry as a whole with its innovative, quality-focused approach.
Ready to build modular in Atlantic Canada or Maine? Find your local Prestige Homes retailer here.